Welcome to the official homepage of

More than 20 years of hockey in Vienna!
The icehockeyteam VIENNA UNIVERSITY TOTONKA stands for success, team spirit, integration, dynamism, sport and fun. Through the sporting achievements in the Viennese ice hockey league and at international tournaments ifor more than 25 years, the team was able to make a significant contribution to the positive image of the university and Viennese ice hockey sport.
This homepage serves as a landing page for hockey enthusiasts in and around Vienna as well as fans and future players. Here you will find all club- and contact information.
---
Even if COVID19 is here – you want some icetime with us?
Just send a initial Mail to vorstand@totonka.at
Furthermore Season 2020/21 and 21/22 were special – the buffalos had their 25th Season without any championship games but if COVID19 is willing, there will be a party coming up on Sept. 27th 2022 … Details will follow here and on our social media channels!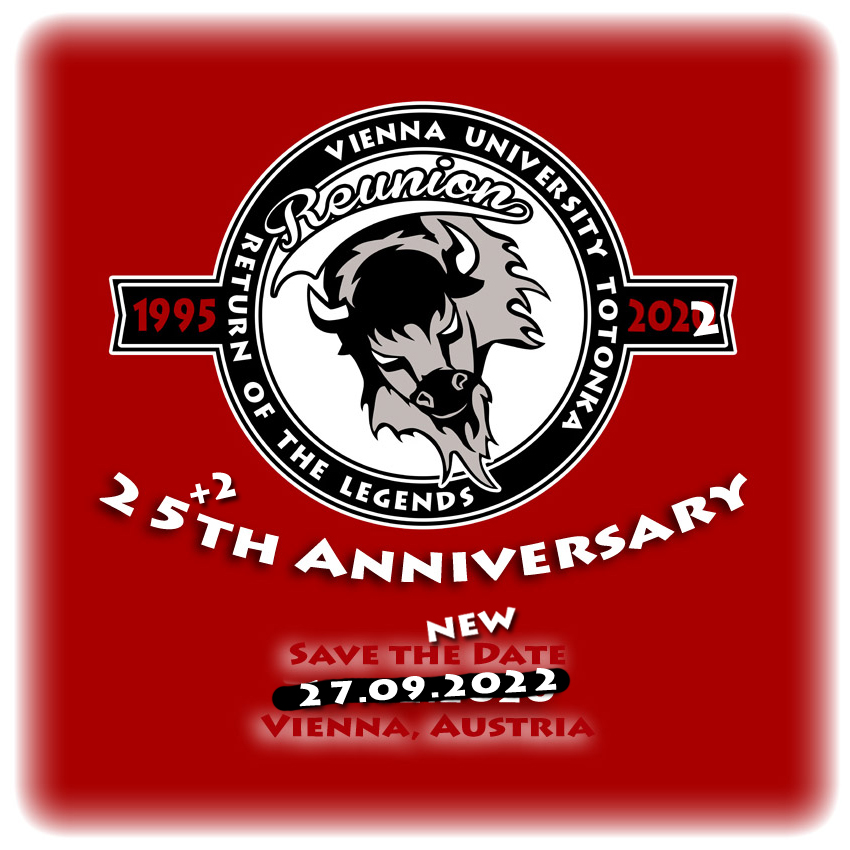 News about our Games, Season and Events will be provided via social media! So check it out – NOW! 😉
---
Totonka PowWow Facebook Feed
Totonka TipiAction Insta Feed
---